HEY FOXES!
SPRING SUMMER 16 WAS WELL RECEIVED AT STYLE FASHION WEEK LA!
OUR FIRST RUNWAY SHOW WAS A SUCCESS! FOXBAIT'S LE PRINTEMPS 16' COLLECTION WILL BE HITTING STORES SOON AND IS NOW AVAILABLE FOR PREORDER ON OUR SITE! COME BACK SOON FOR A LIST OF RETAILERS IN YOUR AREA. INTERESTED IN CARRYING FOXBAIT IN YOUR STORE? CONTACT US!
BEHIND THE SCENES FOOTAGE FROM OUR BOAT SHOOT FOR LE PRINTEMPS 16'
HAPPY BIRTHDAY TO OUR FELLOW FOX, WICKY! XOXO!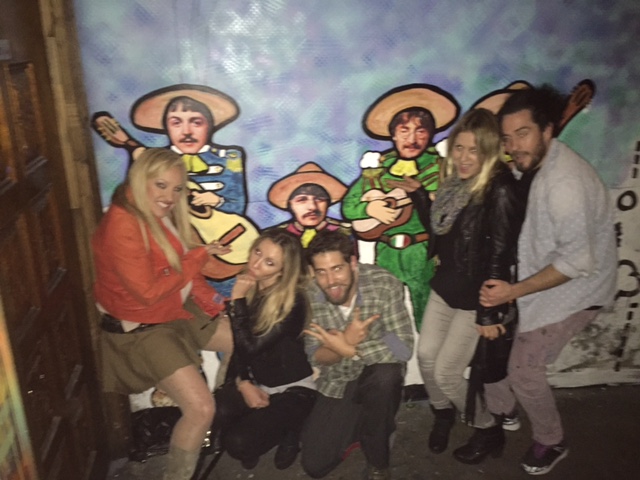 THIS BEAUTY GRACED US WITH HIS PRESENCE ON FEB 5th 1983. CHECK OUT HIS TALENT THROUGH ALL FOXBAIT'S COLLECTIONS AND ARTWORKS ON HIS WEBSITE. NEED TO SEE THE ART IN PERSON? VISIT EL CHAVO, 4441 SUNSET BLVD LOS ANGELES, CA 90027 TO VIEW "LOS BEATLES" HIS LATEST MURAL!
SAVE THE DATE
March 16th-20th 2016
Style Fashion Week @ The Reef | 1933 S Broadway, Los Angeles 90007
FOXBAIT
Foxbait is a Los Angeles based woman's
wear brand making comfortable clothing with a sophisticated
twist. Foxbait was created by Los Angeles artists and designers
Camille MacMillan and Matthew Westray to fill a void in
contemporary fashion as well to please consumers who seek
quality and style with out compromising comfort or cost.
The Foxbait collection offers pieces for the modern polished
woman who is trend conscious, loves fashion and has the
creativity and style to make anything their own.